Source
It is a shock for the historian, contemplating this overnight transformation of medieval sensibility (in which virtually everything and everyone had a place and stayed there) into the more upwardly mobile, if slimier, sensibility of the characters in a Da...
[The audio for this week's evening service is available at Sermon.net, as is a PDF file of the notes for the service.] The second verse Peter quotes is from Psalm 118:22-23. The idea of a chief stone connects the Psalm to Isa 28:16. Jesus called hims...
I thought this cartoon by Chris Bambrough was worth sharing. I think it is the first one I have ever seen focused on the creation of the tomato!
9AM
Click here to view the embedded video. This song by My Brightest Diamond caught my eye and ear on the album All Things Will Unwind. I heard the singer, Shara Worden, perform as the soloist on Gorecki's Symphony of Sorrowful Songs with the Indianapol...
Craig Keener is a careful New Testament scholar who is committed to living out the things he teaches and preaches. Here is his take on divorce and remarriage.
8AM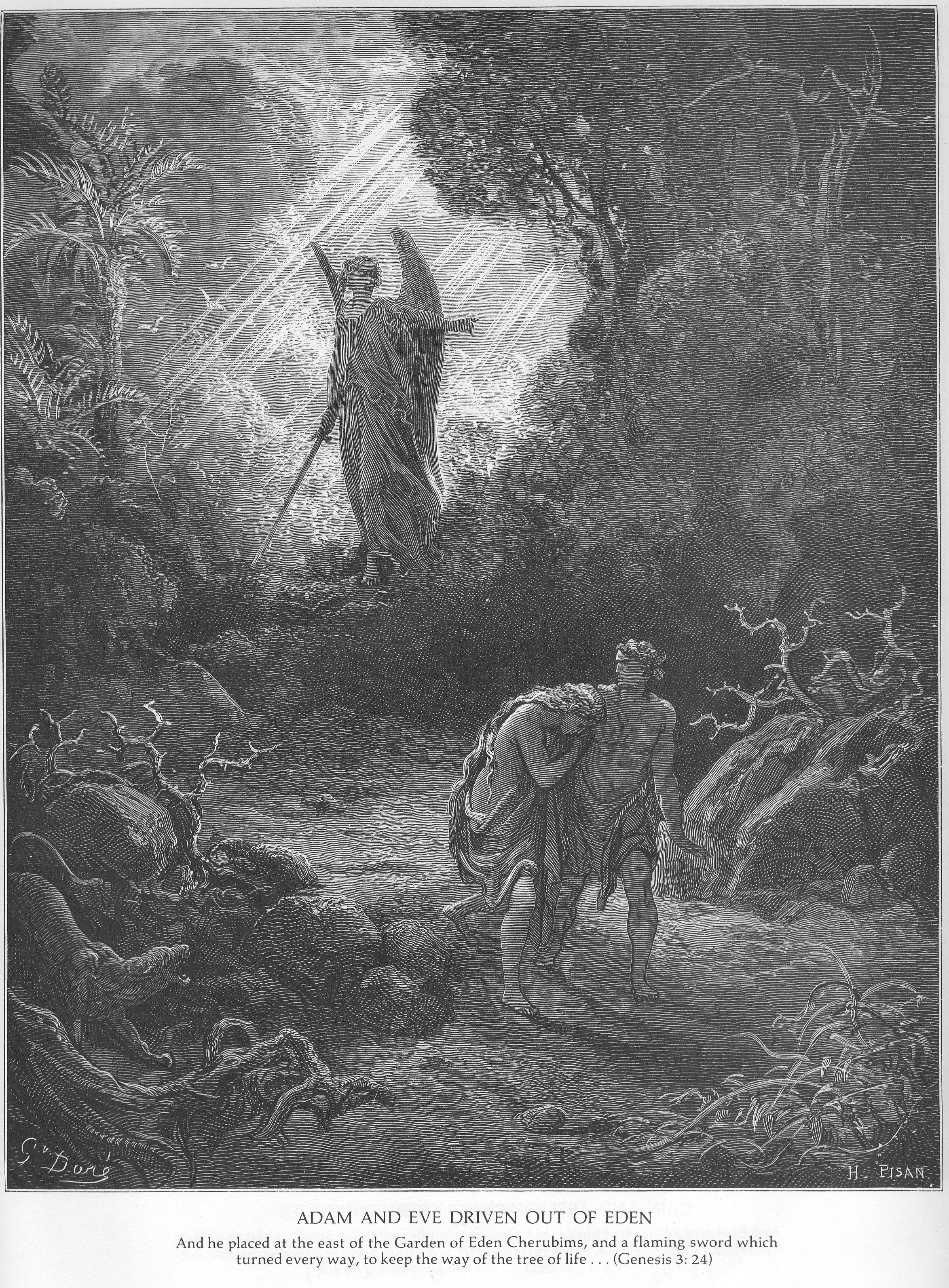 There is an exhibition of Gustave Doré in the Musée d'Orsay this winter, and then it moves on to Ottawa, Canada (yes, the capital city that many Harvard students can't name) this summer. I am very excited about this exhibition, but also hav...
Click here to view the embedded video. HT Dănuț Mănăstireanu
7AM
ὁ ὄγδοος λόγος· καπηλεῖον Ἑλληνικόνἱδοὺ, καπηλεῖον Ἑλληνικόν, ἐν ᾖ σφραγίδες καὶ μαργαρίται πολλαὶ εἰσίν. τίνος ἔστιν τοῦτο τὸ...
Ik voel al de gefrustreerde kriebelingen van de vele lezers bij deze titel. Toch is er een een boekje, uitgegeven door Kerk in Actie en Sabeel, waarvan als je de inhoud leest dit gevoel krijgt. De titel "De kruisweg van de Palestijnse christenen" geef...
6AM
Wekelijks wordt in deze Bijbelquiz een nieuwe vraag over de Bijbel gesteld, wie het antwoord denkt te weten mag deze als commentaar toevoegen. Het antwoord komt dan de volgende week, zodat iedereen...
The above Pie Comic illustrates the danger of responding to tragedy, or anything else perplexing and troubling, by invoking God's plan. The impression conveyed is inevitably of a highly anthropomorphic God whose benevolence and/or competence are pla...
A few weeks ago James Allen, host of "Teachings of Enoch," a radio show on KKVV in Las Vegas, interviewed me on my book Secret Scriptures Revealed. You can listen to the two-part interview at James' archive site. Thanks again, James, for hav...
5AM
The two-part BBC2 documentary "The Bible Hunters" has generated some discussion among bloggers recently, due particularly to participating-scholar Larry Hurtado's criticisms of the show. I was finally able to watch the series over the la...
I suppose that almost as long as there have been soldiers there have been letters home. Read this fascinating article about a letter written by an Egyptian soldier serving in the Roman army about 1800 years ago. As I was reading this articles, I couldn't ...
The spouses of theologians and biblical scholars are better human beings than the person they married. #randomnessFiled under: Modern Culture
I have to admit that this is happy news for me! Thank you science…. Filed under: Modern Culture
The March Carnival Will Post April 1at 12:01 a.m. Be sure to send along your submissions.Filed under: Modern Culture
Filed under: Modern Culture
Bloomsbury Central Baptist Church - 9th March 2014 11.00amGenesis 1:20 - 2:3 And God said, "Let the waters bring forth swarms of living creatures, and let birds fly above the earth across the dome of the sky." 21 So God created the great sea m...
4AM
The final session is today.  So- more late tonight or bloggettes along the way.  A final assessment tonight.  But so far, A+.Filed under: Conferences
Vignette the First A few months ago I was in a conversation where International Women's Day was brought up. Specifically, the question of whether a particular someone would know what it is. One person (let's call him Bob) said "Of course...
3AM
Long ago in a galaxy far away—1979 in rural western Pennsylvania, to be precise—the local inhabitants were surprised to learn that James T. Kirk was now an admiral. Two years earlier Star Wars had thrilled us with special effects first mastered in 20...
…clearly something many biblical scholars don't do Raised loaves I have moved on to the parable of the woman who used some yeast/the parable of the leaven (Gos Thom 96 || Matt 13: 33 || Lk 13: 20-21) and one thing strikes me in the comments of...
2AM
Jacob Jervell, professor emeritus, Faculty of Theology, University of Oslo, born May 21, 1925 passed away March 2. He was professor in New Testament studies from 1960 to 1988, when he retired and settled down north of Oslo, on a … Continue reading &...